Q: Did Walt Disney and Walter Knott meet? If so, do you have any details of that meeting? Did they get along, share values, discuss their ideas of the old west?
George, San Diego, California
A [Dave Smith]: I am not aware of a specific meeting, but Knott and Disney certainly admired each other, and it can be assumed that they would have met at some time. Each would visit the other's park (Walt got ideas for his park from Knott's Berry Farm and Knott was invited to Disneyland's grand opening), and both served on a planning council for the Children's Hospital of Orange County.
[Walter Knott info by Marcio Disney]
Address:
8039 Beach Boulevard
Buena Park, California 90620
U.S.A.
Telephone:
(714) 220-5200
Fax:
(714) 220-5150
http://www.knotts.com
Statistics:
Private Company
Founded:
1920
Employees:
6,300
Revenues:
$230 million (1995)
SICs:
7996 Amusement Parks; 5812 Eating Places; 5399 Miscellaneous General Merchandise Store; 2033 Canned Fruits & Vegetables
Long before Walt Disney bought land for Disneyland Park in the early 1950s, Walter Knott planted the seeds of the amusement industry in Orange County with his Calico Ghost Town.
Set next to the Knott family's Buena Park berry stand and chicken restaurant, the ghost town grew to become Knott's Berry Farm amusement park, now run by Sandusky, Ohio-based Cedar Fair LP.

As Disneyland readies for its 50th anniversary in 2005, Knott's in July plans to mark the 70th year of Mrs. Knott's Chicken Dinner Restaurant, which the theme park grew out of.

Cordelia Knott started serving chicken dinners to make ends meet during the depression. They proved so popular, Walter Knott added the Calico Ghost Town - the forerunner to Knott's - to entertain visitors waiting to eat.

Unlike Disneyland, the restaurant, which still sports long lines, is set to celebrate quietly. Knott's spokeswoman Susan Tierney said plans for the anniversary still are in development, but likely would be kept on a "small scale."

That's a big contrast to Disney's recent splashy launch of its 50th anniversary plans-a worldwide celebration of the 1955 opening of Disneyland in Anaheim.

But the low-key tack is in tune with Knott's image as a regional attraction that easily would be a No. 1 draw in a market that didn't include the Disneyland Resort.

Long in the shadow of Disney, Knott's has held a solid place in one of the most competitive amusement park markets in the nation. It ranks among the top 20 parks in attendance and regularly updates rides on its 150 acres.

Of course, being next door to Disney is a big reason why Knott's is popular. The park stands to benefit if Disney's 50th anniversary draws the anticipated crowds.

Carry-Over Effect

So far Knott's hasn't looked at how it might leverage the Disney celebration to its own advantage. There likely would be a carry-over effect between parks, according to Brian Witherow, director of investor relations at Cedar Fair.

"When Disney does great, Knott's does great," he said. "If it brings more people into the market, we have enough to draw those visitors as well."

Knott's typically begins planning for the coming year in September. That's when park officials are likely to plot a strategy to play off Disney's big year, spokeswoman Tierney said.

For now Knott's is focused on 2004 after a sluggish 2003.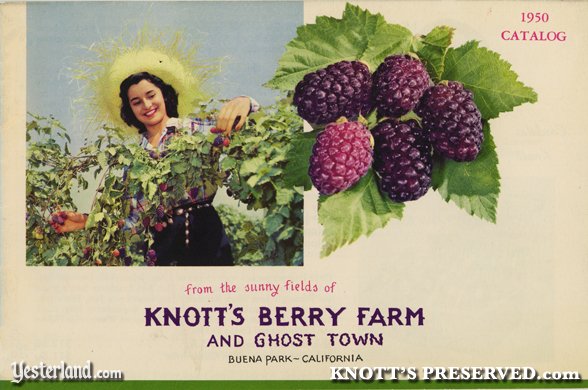 This year Knott's hopes to see more visitors with the summer debut of the $3 million RipTide, a spinning ride set to open at the Boardwalk. It also plans to unveil Lucy's Tugboat at Camp Snoopy later in the year.

In December, the park plans to debut its newest thrill ride, the $15 million Silver Bullet, a suspended roller coaster with six loops along its track. That, Tierney said, should set the stage for attendance growth into 2005.

Knott's attendance has been between 3.4 million and 3.7 million visitors a year since 1998, the first full year under Cedar Fair, which bought the park in 1997.

Like other parks, Knott's saw a falloff in visitors after the 2001 terrorist attacks. Attendance also slipped last year with continued tough times in tourism with the war in Iraq and other global woes.

Disneyland last year had an estimated attendance of 12.8 million visitors, while Knott's had 3.45 million visitors, about the same as in 2002.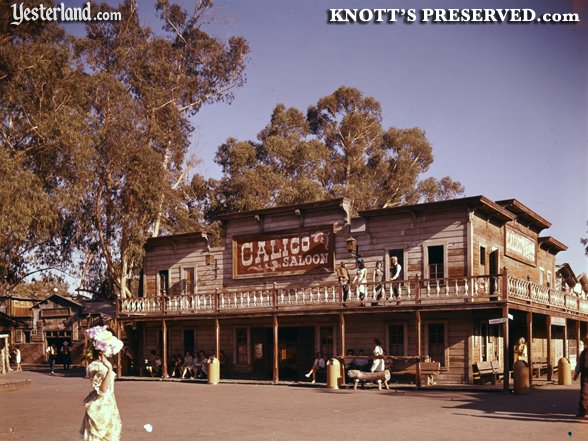 Theme parks typically draw more visitors with new rides-something Knott's lacked in 2003. In the three weeks since Twilight Zone Tower of Terror opened at Disney's California Adventure, Disney officials say it has spurred increased interest in that struggling park.

"The attraction has become a real hit with our guests," park spokesman Bob Tucker said.

At Knott's, park officials only can count on a big new attraction every two or three years.

"Our big parks like Knott's and Cedar Point (in Ohio) have the economic means to justify new attractions every few years," Witherow said.

Knott's will have lots of competition.

Besides Twilight Zone Tower of Terror, Universal Studios Hollywood is set to unveil its Revenge of the Mummy-the Ride next month. Universal Studios, which is celebrating its 40th anniversary this year, also opened a walk-through attraction featuring Count Dracula's infamous Transylvania digs, along with the film "Van Helsing."

At Six Flags Magic Mountain, this year's big debut is Tornado, a 75-foot-high tunnel-style water slide at Hurricane Harbor.

To the south, 5-year-old Legoland in Carlsbad is adding a Fun Town Fire Academy and a Florida setting in its Miniland USA section, geared to the under-12 set.

During Memorial Day weekend, Seaworld San Diego plans to open its first thrill ride with Journey to Atlantis-a splashdown water ride based on the mythical island.


One plus for Knott's: cost.

While Disney typically saves its local promotions for winter, Knott's has made its $12.95 kids' admission price permanent through the summer at both Knott's and its companion water park, Soak City. Southern California adults pay $26.95.

Regular full price for Knott's Berry Farm is $43-in line with other major parks across the country. According to trade publication Amusement Business, daily full-price rates at the largest 20 parks in the U.S.-including Disney's California Adventure-range from $36 to $58.

Having three theme parks in a 10-mile radius gives a boost to Orange County's efforts to lengthen the time visitors spend in the area. The parks could pick up the slack if the county Board of Supervisors cuts economic development funding for the coming year, including for the Orange County Tourism Council.

"We are featuring the diversity of entertainment in Anaheim and Orange County," said Charles Ahlers, president of the Anaheim/Orange County Visitor & Convention Bureau. "Having a great theme park like Knott's gives people more choice of entertainment for their families while they're here."

Having three parks enhances the likelihood people will stay a day or a night longer, and "that's what drives economic impact," he said.

Pattie Davidson, executive director of the Buena Park Convention & Visitors Office, said her staff urges callers to schedule some time at local attractions like Ripley's Believe It Or Not museum or Medieval Times dinner theater for some downtime away from the parks.

"Even kids get exhausted at theme parks," she said.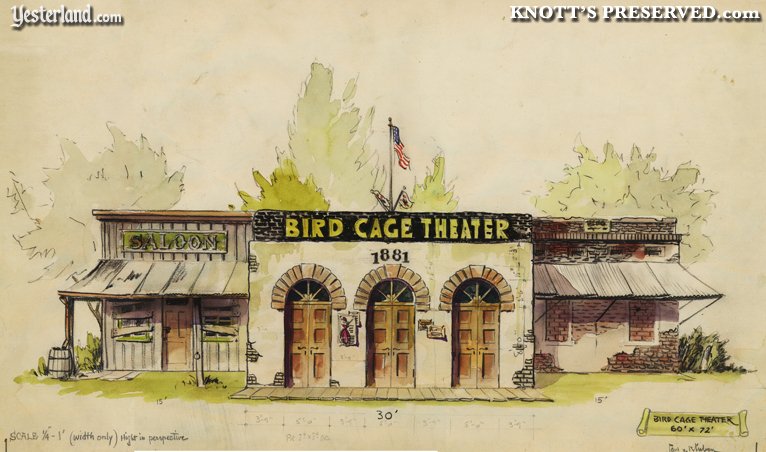 Knott's and other local tourist attractions could be in for a boost from a rosier tourism forecast.

The Travel Industry Association last week projected a 3.2% increase in leisure travelers this year. Walt Disney Co. already is seeing gains, as indicated in its results for the quarter ended March 31.

With vacationers traveling shorter distances, and with 86% of California's tourists coming from other parts of the state, Knott's could snag a healthy percentage of those regional visitors.

Western Marketing

Both Disney and Knott's market heavily to the Western market, with Knott's focusing on the five-county Southern California region as well as Arizona, Nevada and Northern California.

"Our major market is still the drive market (seeking) two- to four-day vacations to Southern California," Tierney said.

Sandusky, Ohio-based Cedar Fair excels in that type of environment. In the Midwest, it has six amusement parks-including the recently acquired Six Flags Worlds of Adventure near Cleveland-and five water parks. It plans to debut an indoor water park near its flagship amusement park, Cedar Point, in Sandusky in November.

The company often is cited as a possible suitor for other parks, though Chief Executive Dick Kinzel long has held that the company looks first to managing its debt and won't be buying a park if it is likely to drag down dividends.

At Knott's Berry Farm, the company eventually will face the perpetual California dilemma for expansion: land.

Knott's owns another parcel of land currently used for parking across La Palma Avenue. But onsite space is at a premium.

"We won't let space hinder our creativity," Kinzel said.

Purists sometimes worry that Knott's is losing its local flavor and Old West theme and becoming just another thrill ride park. Both Kinzel and Knott's general manager, Jack Falfas, steadfastly insist the Old West always will be part of the park. Ghost Town and the Stagecoach, they say, are an integral part of Knott's history and will remain part of the park, even in the face of shrinking space for new rides.

With Ghostrider and upcoming Silver Bullet, park officials and ride designers have been creative in dealing with the space shortage.

"We're pretty good at going up and over things," Tierney said.
Article by Sandi Cain, May 2004
Sandi Cain is a freelance writer and contributor to the Orange County Business Journal and meetings industry publications. She specializes in hospitality, tourism and travel. Cain holds bachelor's and master's degrees in education from Kent State University in Ohio, where she majored in social studies. A former high school teacher, she has written for niche-market sports publications in the U.S., England and Australia and formerly worked in both the printing and high-tech industries. A Cleveland, Ohio native, Cain hasbeen a resident of Laguna Beach since the late '70s. She enjoys travel, gardening, reading and spoiling her three cats.
Everyday, Disney fans send dozens of questions for Disney Chief Archivist Dave Smith. Here are Dave's answers to your questions. Check back every day for a new post with a new question.

Dave Smith (born October 13, 1940) was the Walt Disney Archives founder and chief archivist which is located in the Frank G. Wells Building at Walt Disney Studios in Burbank, California. He joined the company June 22, 1970. Forty years later, on July 2010, he retired.