Q: My husband and I have always wanted to know what kind of dog Pluto is. My husband says he is a poodle but I say some kind of retriever. We recently visited Walt Disney World in Florida and asked the person who works with the characters at Chef Mickey in the Contemporary Resort and he didn't know. We asked several cast members around the Magic Kingdom and they didn't know either. Can you help?
Michelle, Hialeah, Florida

A [Dave Smith]: Pluto was never meant to be any particular breed, or in other words, he is a lovable mutt. (In one of his first appearances, he was a bloodhound.)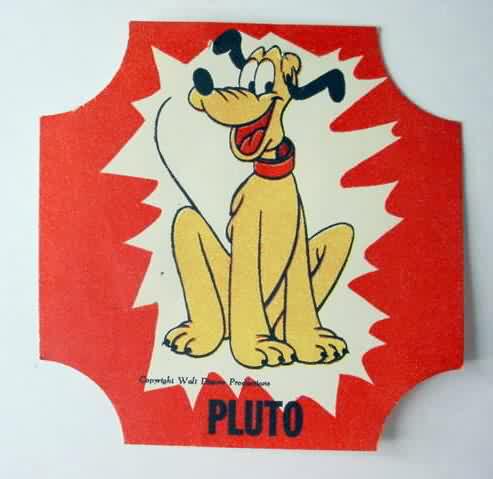 Pluto (formerly known as Pluto the Pup) is an animated cartoon character made famous in a series of Disney short cartoons. He has most frequently appeared as Mickey Mouse's pet dog. He also had an independent starring role in 48 Disney shorts in the 1930s, 1940s and 1950s. Pluto is unusual for a Disney character in that he is not anthropomorphized beyond showing an unusually broad range of facial expressions or use of his front paws at key points; he is actually represented as a normal dog (unlike Goofy who is an anthropomorphic dog).
N a m i n g

The pup first appeared in Walt Disney's short The Chain Gang, released in the USA on August 18, 1930. However, the dog had no name. In the next appearance on October 23, 1930, in The Picnic[the dog is named not Pluto, but Rover. It was in The Moose Hunt, released on May 8, 1931, that the dog is called Pluto the Pup, the studio's original name. A September 1931 model sheet for the character with that name is illustrated in Barrier's Hollywood Cartoons.

Several months had passed between the naming of what was believed to have been the ninth planet, Pluto, on March 24, 1930, and the attachment of that name to the dog character. Venetia Burney (later Venetia Phair), who as an eleven-year-old schoolgirl had suggested the name Pluto for the planet, remarked in 2006: "The name had nothing to do with the Disney cartoon. Mickey Mouse's dog was named after the planet, not the other way around."
Although it has been claimed that the Disney studio named the dog after the planet (rather than after the mythical god of the underworld), this has not been verified. Disney animator Ben Sharpsteen has said: "We thought the name [Rover] was too common, so we had to look for something else. [...] We changed it to Pluto the Pup, [...] but I don't honestly remember why."